Structural Energy Storage – The 2020 Phillip Law Postdoctoral Award
The Royal Society of Victoria is delighted to congratulate Dr Nisa Salim, the 2020 recipient of the Phillip Law Postdoctoral Award for the Physical Sciences.
Attaining her PhD from Deakin University in 2013, Dr Salim has continued her scientific work with Deakin as an Associate Research Fellow and an Alfred Deakin Post-Doctoral Research Fellow, and now (from 2019) as a VC Initiative Research Fellow at the Swinburne University of Technology. Her postdoctoral journey is distinguished by an outstanding publication record, breakthrough research, visiting fellowships in the United States and Europe and a raft of honours and awards from multiple institutions, acknowledging the calibre and impact of her work. She contributes to numerous professional and academic networks and associations, notably as the Treasurer of the Royal Australian Chemistry Institute's Carbon Division since 2017, with whom she co-chaired a 2019 conference on carbon innovation. Remarkably, all of this has been undertaken while becoming the mother and primary carer of two young girls, now aged 7 and 2.
Dr Salim develops multifunctional materials with nature-inspired designs to solve challenging problems. Her work is concerned with the production of porous carbon materials, enabling the remarkable invention of "structural batteries and supercapacitors" – lightweight, high-tensile components of vehicles and devices that also serve to store energy for use by these devices. These materials are constructed from carbon fibres with unique, communicating 'pores.' Stronger than steel, lighter than aluminium and electrically conductive, these fibres are essential multifunctional materials for the future of sustainable and smart transport systems.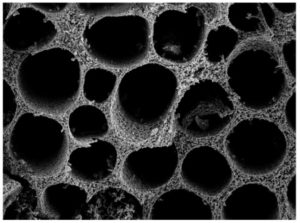 Dr Salim's work is driven by the need to develop greener, safer and more sustainable transport systems. The transport sector accounts for 18% of all greenhouse gas emissions in Australia, growing faster in this sector than in any other. With electric vehicles predicted to represent 90% of all cars and light commercial vehicles on Australian roads by 2050, structural supercapacitors have the potential to revolutionise our transport by providing 'mass-less' energy storage, storing electrical energy in lightweight structural components of a vehicle's body instead of in heavy, sole-purpose batteries.
Now based with the Swinburne University of Technology, Dr Salim and her research team are working with multinational companies and Australian SMEs to demonstrate the exciting potential of these new supercapacitors, leveraging her collaborative relationships with a global academic and industrial network to take this cutting-edge research from the lab to the market place.
RSV assessment panel member Dr Catherine de Burgh-Day considered Nisa's application to be "the standout."
"Nisa is clearly an extremely high achieving ECR, has demonstrated strengths in leadership, outreach, industry partnerships, research significance, publication record… there's no weakness here I can find. While she is the most years post-PhD of all the applicants, once you take into account her time away from research for her children, this advantage is negated. Even without this, however, her achievements would be impressive!"
Dr Salim will be presenting a public lecture on her work with the Royal Society of Victoria on Thursday, 26 November at 7pm titled "Inspired by Nature: Engineering Multifunctional Materials," where she will be presented with the Phillip Law Postdoctoral Award and a prize of $3,000.
About Dr Nisa Salim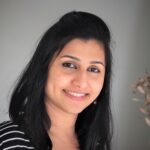 Dr Nisa Salim is a Vice-Chancellor's Initiative Research Fellow at the Swinburne University of Technology. She received her PhD from Deakin University in 2013 in materials engineering. Nisa's research is mainly focused on advanced carbon materials and functional fibres. She has published over 35 high impact journal papers, 3 book chapters, and 1 patent. Nisa has won many awards in her research career including AINSE Gold Medal for outstanding PhD and Smart Geelong Early Researcher award, a Victoria Fellowship, an Endeavour Fellowship, an Alfred Deakin Fellowship and many.  Nisa's vision is to develop smart, engineered materials that are enablers for digitalisation and the Internet of Things – living materials that sense, actuate and harvest energy.
Her research interests are in nanomaterials, nanostructured materials, graphene, materials science and polymers at interfaces. She supervises a number of Masters and PhD students, and teaches in the domains of nanofabrication, nanomaterials, graphene and materials science.
About the Phillip Law Postdoctoral Award
This Award was made possible from the generous bequest to the Society from the estate of the late Dr Phillip Garth Law AC (1912-2010), a leader of the Australian National Antarctic Research Expeditions that established our nation's bases in the southernmost continent, and a former President of the Royal Society of Victoria.  The award is for excellence in scientific research by an early career researcher in the physical sciences within seven years of attaining a PhD from a Victorian research institution. Allowances are made for career interruptions due to parenting obligations.