The Young Scientist Research Prizes – 2017 Competition Results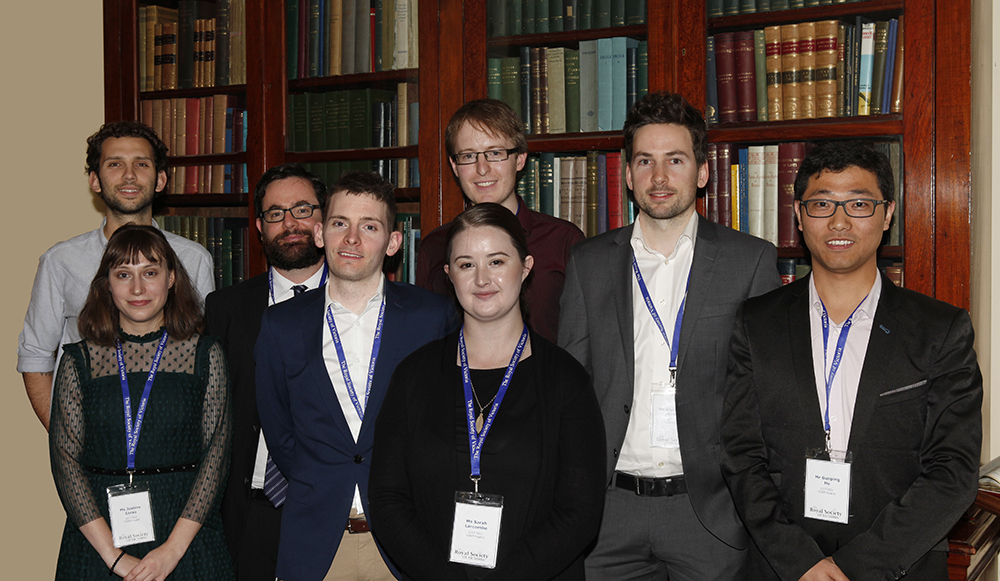 This year's competition was one of the toughest our judges have had to assess in recent memory, with eight outstanding early-career scientists presenting their work with consistent excellence. As finalists from a very competitive applicant pool of 41 final year PhDs from across Victorian research institutions, our newest members of the Royal Society of Victoria had already demonstrated the excellence of their scientific research before they even walked in the front door; the final task before them was to communicate the methods and significance of their complex work to a general audience of scientists and science enthusiasts in a clear, concise and engaging presentation of no more than 10 minutes!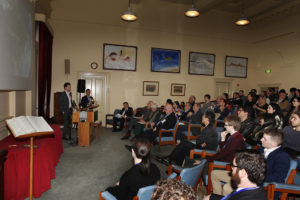 This is a tough ask of a researcher who has been living with the intense and all-encompassing experience of the PhD for many years. Reducing major avenues of investigation and inquiry into an essence of method, eliminating efficient yet discipline-specific terms to seek an inclusive public discussion, while infusing the passion for their work that drives many researchers through their challenging careers is an important process that all public-facing scientists need to embrace to be effective science ambassadors and communicators. Ten short minutes to present three to four years of intense scientific inquiry to a general audience, while remaining true to the science, takes many hours of careful thought and diligent preparation, and all of our finalists demonstrated just how much they'd invested in transmitting their research effectively to the "interested yet uninitiated!" We convey our sincere thanks to all for their commendable efforts, particularly as they face the final months of their doctoral studies.
Ultimately, our competition must acknowledge those who draw ahead of the pack on the grounds of effective communication, robust science, capacity to answer questions through audience discussion and the significance of their research. The results are listed below in each category, with warm congratulations to all our winners and runners-up.
Earth Sciences: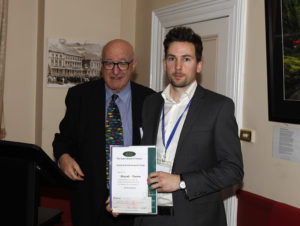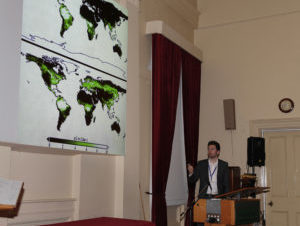 Winner: Alexander Norton, School of Earth Sciences, The University of Melbourne
"Observing photosynthesis from space: A novel technique using plant chlorophyll fluorescence measurements and a carbon cycle model."
Runner Up: Nicolas Molnar, School of Earth, Atmosphere, & Environment, Monash University
"The unzipping of continents."
Physical Sciences: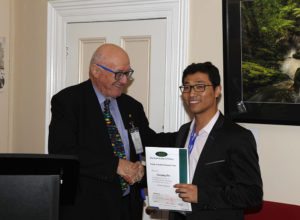 Winner: Guoping Hu, Department of Chemical Engineering, The University of Melbourne
"Novel promoters for carbon dioxide absorption in potassium carbonate solutions."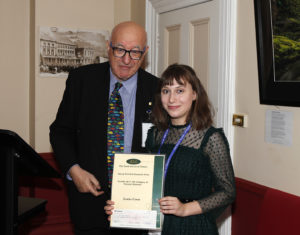 Runner Up: Justine Corso, School of Physics, The University of Melbourne
"Damage and orientation in single molecule imaging using x-ray free-electron lasers."
Biological (non-human) Sciences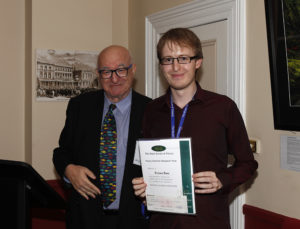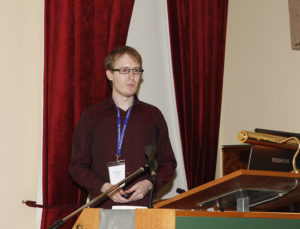 Winner: Perran Ross, School of BioSciences, The University of Melbourne
"Environmental impacts on the use of Wolbachia for arbovirus control."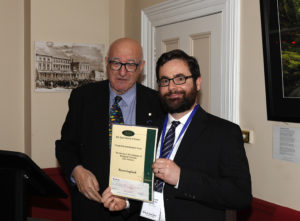 Runner Up: Bryant Gagliardi, School of BioSciences, The University of Melbourne
"Differentiating pollutant-induced effects from non-contaminant stress responses in aquatic midges (Diptera: Chironomidae)."
Biomedical & Health Sciences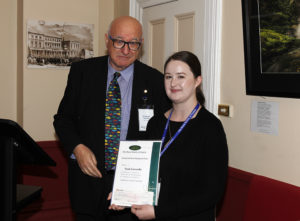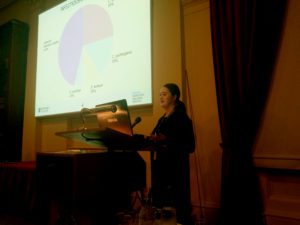 Winner: Sarah Larcombe, Department of Microbiology & the Biomedicine Discovery Institute, Monash University
"New insights into the pathogenesis of diverse bacterial species in non-C. difficile antibiotic-associated diarrhoea."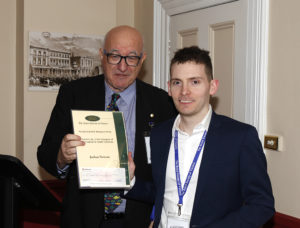 Runner Up: Joshua Newson, Department of Microbiology & Immunology and the Doherty Institute for Infection & Immunity
"Salmonella effector proteins interrupt host cell death signalling."
Congratulations once again to all our wonderful finalists, and for the many friends, family members, peers and PhD supervisors who attended in support. It was a wonderful night exploring a small yet vigorous sample of the remarkable work undertaken by the latest generation of Victoria's scientists.
Thanks also to our hard-working assessors and judges over the course of this year's competition; Dr Mary Tolcos, Dr Stacey Ellery, Professor Richard Harding, Professor David Walker, Dr Kevin Orrman-Rossiter, Viktor Perunicic, Dr Tom Beer, Dr Bill Birch, Dr Tom Darragh, Fons Vandenberg, A/Professor Robert Day, Professor Andrew Bennett, Dr Mark Green and Dr Eric Treml.