Vale Dr David Maughan Churchill, 1933 – 2019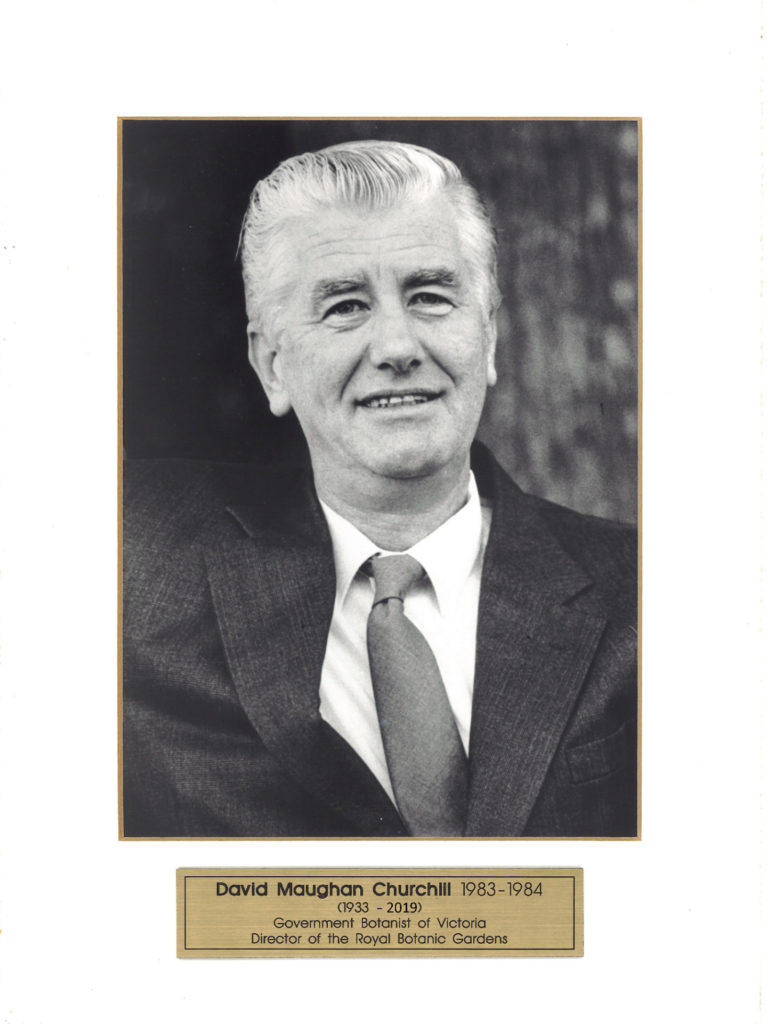 The Council of the Royal Society of Victoria records with sadness the passing of Dr David Maughan Churchill on Monday, 16 December 2019.
His contribution to the life and leadership of our Society has been significant, not just as one of our four Trustees, but also as our President from 1983 to 1984. David's election was a meaningful moment in our long succession of science community leaders, as his corresponding tenure as the Government Botanist of Victoria and Director of the Royal Botanic Gardens (RBG) recalled the role and contribution of our first (Royal) President, Baron Sir Ferdinand von Mueller, in 1859, and perpetuated the long relationship between the RBG's scientific leadership and the RSV.
In recent years, David's enduring dedication to our mission to promote science in Victoria was capably demonstrated through occasional yet sustained attendance at our public lectures, particularly those concerned with the environmental sciences, despite the challenge of travel from Apollo Bay to Melbourne. Acting as one of our four Trustees for decades, David governed the terms of the Crown Grant that enables our headquarters in the Melbourne CBD to be used for the purposes of promoting the progress and utility of science in Victoria.
For his gracious and incisive leadership, we remain most grateful to David and his legacy, and convey our sad condolences to Sylvia and family.
Vale David. For colleagues and friends who would like to pay their respects to David's family and his legacy, there will be a public memorial service held in January 2020 as follows:
Date: Thursday, 23 January
Time: 2:00 – 3:00pm with refreshments to follow
Venue:
Gardens House, the Royal Botanic Gardens Victoria – Melbourne Gardens
Birdwood Avenue, Melbourne, VIC 3004