Emeritus Professor Edmund Bernard (Bernie) Joyce MRSV, 1934 – 2022
We are most saddened to record the passing of Bernie Joyce on Sunday, 30 January 2022, aged 87.
Bernie was a geologist and geomorphologist specialising in landslides and volcanism, especially in the Newer Volcanics Province of Western Victoria, where he worked to map the regolith landforms that tell the story of Victoria's past while determining future volcanic risk. He applied his expertise to the neotectonics of South-Eastern Australia, the recently-active and active volcanoes of the Pacific region, and the morphotectonics of the Central Victorian Highlands.
Bernie maintained a vigorous commitment to the preservation of Victoria's geological heritage, evidenced by his leadership of the national Standing Committee for Geological Heritage of the Geological Society of Australia, chairing the Australian Heritage Commission Natural Evaluation Panel (Victoria) and membership of the National Trust (Victoria) Landscape Committee.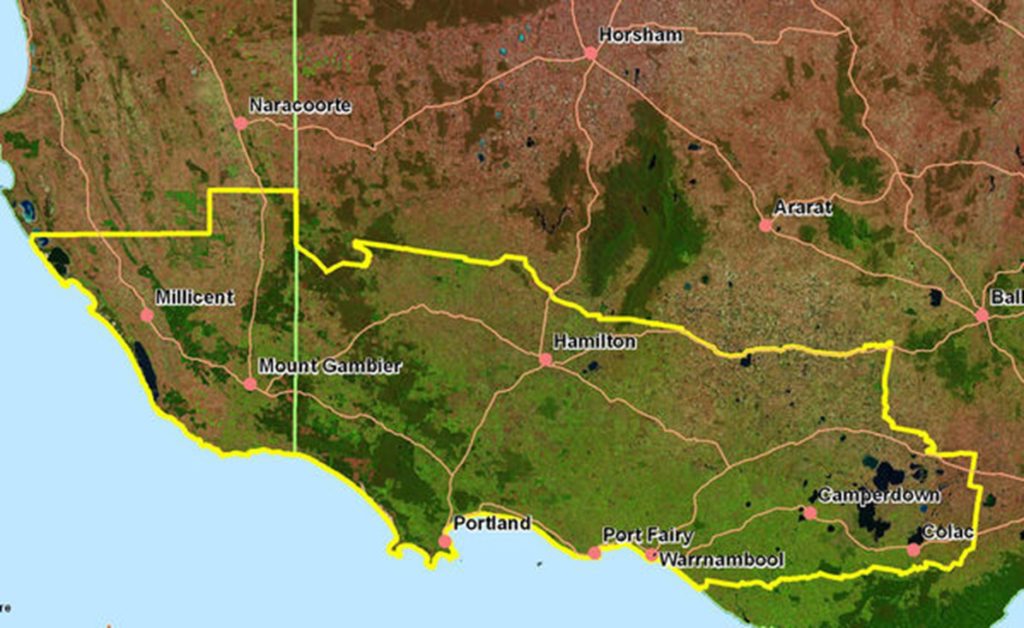 Following Bernie's advocacy in 2004, the United Nations Educational, Scientific and Cultural Organisation (UNESCO) in 2008 declared the Kanawinka Geopark, an area with hundreds of volcanic and other geological sites spanning the southern extent of Victoria and South Australia along a structurally controlling geological fault of the same name (pictured, above). It was the first and only geopark in Australia. Sadly, the Kanawinka Geopark was deregistered in 2012 following a lack of support from the Commonwealth, South Australian and Victorian governments.
In 2009, Bernie was awarded the Selwyn Medal by the Geological Society of Australia, Victoria Division (pictured, right, with GSAV President Professor David Cantrill).
Bernie is recognised as one of the longest serving members of the University of Melbourne's School of Geography, Earth and Atmospheric Sciences and its antecedents. Head of School, Professor Todd Lane notes Bernie's affiliation with the University of Melbourne spanned 70 years as a student, academic staff member, and an honorary member of staff.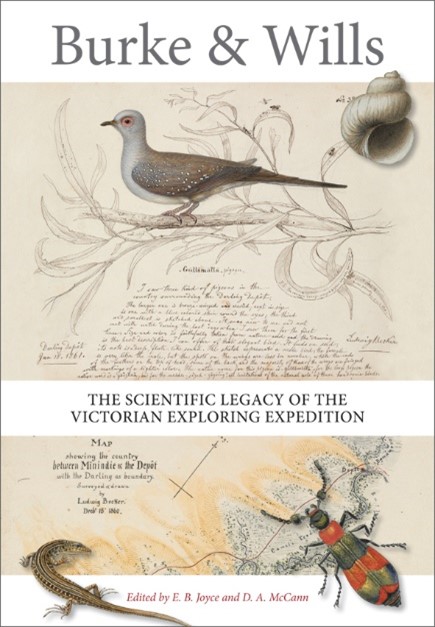 Bernie was made a Life Member of the Royal Society of Victoria in 2012, recognising his contribution to the Society's sesquicentenary celebrations of the Burke and Wills Expedition from 2010 to 2012, in particular as co-editor and contributing author of Burke and Wills: The Scientific Legacy of the Victorian Exploring Expedition with friend, colleague and fellow RSV Life Member Dr Doug McCann.
Bernie has been a fond and familiar member of the geoscience community and a most valued member of the Royal Society of Victoria since 1963. He has made an outstanding contribution to the life and work of the Society, and we are the poorer for his passing. The Council of the Royal Society of Victoria extends its sad condolences to Zoe, their family and all who knew Bernie and valued the constancy of his friendship.