Trevor Lithgow Awarded 2017 Research Medal
Warmest congratulations to Professor Trevor Lithgow, this year's winner of the prestigious RSV Medal for Excellence in Scientific Research in Category I: Biological Sciences (non-human)!
The Medal is awarded on the strength of an exemplary publication track record, consistent excellence in innovation, groundbreaking research and patents, a track record of incorporating novel scientific techniques and methods, and exemplary leadership in science through public promotion, advocacy and influence across the scientific community.
The award of the Medal to Professor Lithgow acknowledges his outstanding contributions to the fields of Biochemistry and Cell Biology. Based at the Department of Microbiology within Monash University's Biomedicine Discovery Institute, he heads a team of postdoctoral fellows, research assistants and PhD students to examine cellular microbiology. He and his team uncover clues on how to tackle important issues like the rise of antibiotic-resistant bacteria – a priority on the Global Health Agenda. The knowledge his work has uncovered provides an essential step towards developing new anti-microbial strategies required by this century's environmental, agricultural and health industries.
"Victoria lays claim to some of the world's finest science talent, so the competition for the Research Medal is particularly vigorous," reported the Society's CEO, Mike Flattley. "The assessors always have a tough time of it, so Professor Lithgow can be justly proud of this outcome; it distinguishes him as one of the very best in a very broad field within our State."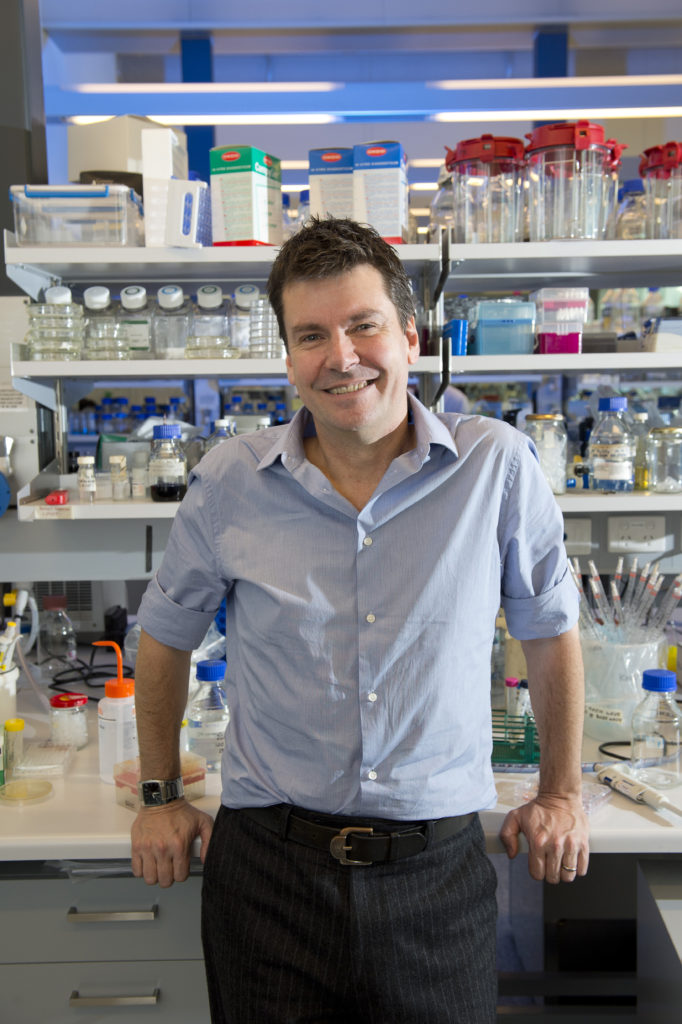 Assessment panel members were suitably impressed with Professor Lithgow's nomination. "Trevor is a really excellent candidate, who has made a major contribution to the study of microbial evolution, structure and function that impacts on knowledge of the tree of life and how evolution works by small, incremental steps," observed Professor Lynne Selwood AO, a distinguished biological scientist based at the University of Melbourne and former President of the Royal Society of Victoria.
Former Monash University Deputy Vice-Chancellor and vertebrate palaeontologist, Emeritus Professor James Warren commended Professor Lithgow for his contributions, noting his "approach to the question of origins is multifaceted, touching on biological systems at several levels. He approaches research in a collaborative way, involving others and participating effectively with international teams. He is well worthy of the Medal."
Professor Lithgow will present his work to the Society at the last meeting of the year, on Thursday, 14th December, where he will be presented with the Research Medal by Victoria's Lead Scientist, Dr Amanda Caples and present a public lecture titled "The Bacteria Inside Us: Compadres, Passengers and Pests," followed by the Society's annual dinner. Bookings are now available online. Meanwhile, our grateful thanks to Professor Lynne Selwood AO, Dr Robert Day and Emeritus Professor James Warren for their challenging work on the assessments.