Australian Indigenous Astronomy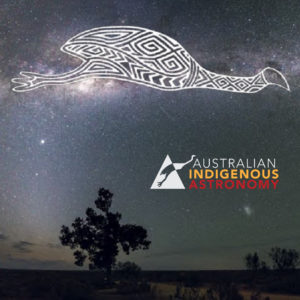 The First Australians are among the oldest astronomers in the world, having created complex knowledge systems about the Sun, Moon, and stars. Collaborations with elders are revealing a new wealth of knowledge that challenges colonial ideas about Aboriginal culture, catching the attention of the general public.  Aboriginal and Torres Strait Islander people are severely underrepresented in all areas of astronomy. Our programs aim to create opportunities and pipelines for Indigenous students who are passionate about becoming astrophysicists and/or learning more about Indigenous Astronomical Knowledge.
Our programs focus on four primary areas: Indigenous community engagement to generate interest among students and community members in astronomy and space science; research and education programs for students studying Indigenous Astronomical Knowledge; scholarships for Indigenous students at all tertiary levels to pursue studies and degree programs in astrophysics, space science, and Indigenous astronomy and meetings and workshops for educators and Indigenous community members to share ideas and develop scholarship in Indigenous astronomy.
Your support will help put Indigenous knowledge at the centre of how we understand the world around us, and foster the next generation of First Nations thinkers and leaders.
Donate to Australian Indigenous Astronomy
If you want more information about any of our projects and how you can support our work, please contact us via email.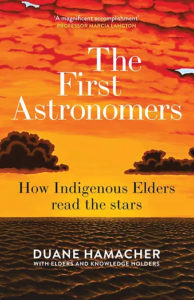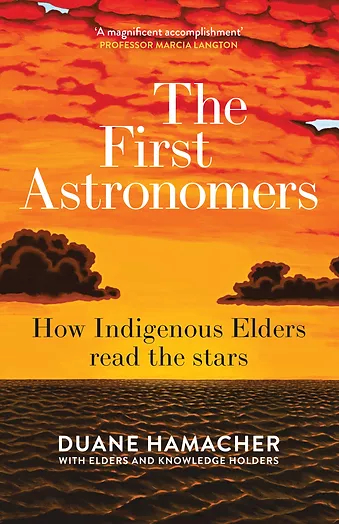 The First Astronomers: How Indigenous Elders read the stars is a new book by A/Professor Duane Hamacher, compiled with the collaboration and guidance of six Aboriginal and Torres Straits Islander Elders, expert observers of the stars who teach that everything on the land is reflected in the sky, and everything in the sky is reflected on the land. How does this work, and how can we better understand our place in the universe? All royalties from the sale of this book will be directed to the activities listed above.