The Australian Science & Engineering Fair (AUSSEF)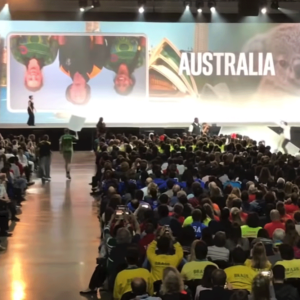 Since 1999, 168 Australian finalists have participated in the International Science and Engineering Fair (ISEF), the world's largest pre-college student science competition convened by the USA's Society for Science. Of these Australian finalists, 55 have won Grand awards totalling USD $144,000 and 35 have won Sponsored Awards and Scholarships.
AUSSEF was urgently established in September 2022 by a group of passionate volunteers to provide Australia's only national ISEF-affiliated science and engineering fair and a pathway for our most talented and high performing STEM students to represent Australia at Dallas, Texas in May 2023. In December 2022, nine exceptional Australian student projects were identified from over 60 excellent entries.
Funding is now required to enable these nine talented students to form the AUSSEF team to represent Australia and travel to present their work in Dallas with three experienced teacher chaperones. Your donation towards these expenses is tax-deductible in Australia thanks to the auspicing support of the Royal Society of Victoria, one of Australia's longest-established science societies, a registered charity and a Deductible Gift Recipient for tax purposes. This is a wonderful opportunity to help bright young people overcome economic barriers and foster their further achievements – we would be so grateful for your support.
Corporate sponsorship is also being sought. To learn more about AUSSEF, head to their website at https://aussef.com.au/ or send us an email.