National Science Week
What is National Science Week?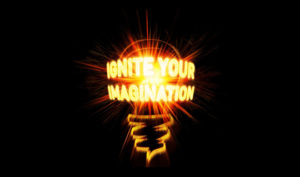 National Science Week is Australia's annual celebration of science and technology. Running each year in August, it features more than 1000 events around Australia, including those delivered by universities, schools, research institutions, libraries, museums and science centres. These events attract a wide audience from children to adults, from "citizen scientists" to professionals. Over one million people participate in science events across the nation each year.
Established in 1997, National Science Week provides an opportunity to acknowledge the contributions of Australian scientists to the world of knowledge. It also aims to encourage an interest in science pursuits among the general public, and to encourage younger people to be fascinated by the world we live in.
From 2018, the Royal Society of Victoria manages the Victorian Science Week program under the broader Inspiring Australia initiative, in partnership with the Commonwealth Department of Innovation, Industry & Science, and the Victorian Department of Economic Development, Jobs, Transport & Resources.
How do I run a Science Week event?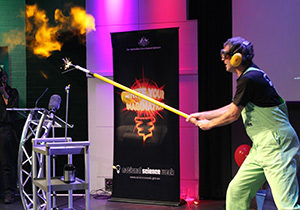 If you've held an event as a part of a broader festival before, you'll find it's pretty much the same deal. We encourage you to program a public science-related activity on a date within (or close to) National Science Week in August, and to register your event on the National site to ensure it's included with the state-wide program. The earlier you do this, the better; it gives us the best opportunity to build interest in your event with local, regional and national media, to help find your event an audience, to assist with local partnerships and connections, and to organise provision of any Science Week materials you might like to have at your event to help make it a success.
If you've never run an event like this before, there's some really terrific guidance on how to go about it available from the National site, here. This useful resource page includes advice on getting organised, tips on how to generate publicity, document templates and some great graphics and logos for you to use to give your event promotion some visual appeal.
How do I register my Victorian event in National Science Week?
This is a national festival, and the registration process takes place on the national site at https://www.scienceweek.net.au/event-holder-registration/. Please fill out all the fields and submit your information; the national manager of Science Week will review the submission, clarify anything that needs some further detail then, once satisfied, include your event in the program.
Can I get some funding support for my Science Week event?
Yes! We don't have large grants to offer at the state level this year, but we're running a small "seed" grants program to help get you started.
Our simple grant application form is available to fill out online. We ask for some basic details of who you are and your proposed activity, and a budget. Grants are approved by the Victorian Coordinating Committee for National Science Week. Your event will need to be approved for inclusion in the national program before we can release funds.
Can I talk to someone about my ideas for Science Week?
Please do! We have a small team at the Royal Society of Victoria keen to lend you a hand. Your key contacts are:
Dr Renee Beale, Victorian Science Week Lead: renee.beale[at]rsv.org.au
Mr Mike Flattley, Victorian Inspiring Australia Manager: ceo[at]rsv.org.au
You can call us at the RSV on weekdays, 9 – 5 on (03) 9663 5259.
Full details, including grant applications and eligibility, are available from https://inspiringvictoria.org.au/programs/national-science-week-victoria/ .