New RSV Trustees Appointed
We are delighted to announce that two new Trustees of the Royal Society of Victoria have been appointed by Governor-in-Council (the Governor and Premier of Victoria) as of 1 March 2022.
The main function of our Trustees is to act as the landowners of the Royal Society's grant on behalf of the Crown, and ensure the RSV is still fulfilling the functions supported by the Crown Grant of 1883 in deriving value from the property, whether intangible or financial.
There's a responsibility to ensure the buildings do not fall into dilapidation, always an issue front of mind as we continue to approach funding bodies to address both the accessibility and ongoing stability of our main, heritage-listed building. Structural issues became apparent almost as soon as our Hall was completed in 1859 and have continued virtually unabated up to the present day (we're pleased to advise the Caretakers' Cottage remains in good repair, although the roofing on both buildings is in some need of attention), and we are particularly anxious to address all-abilities access to our lecture hall and bathroom facilities.
Please join us in congratulating the following:
Dr Gillian Sparkes AM FAICD FIPAA MRSV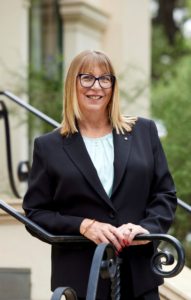 Dr Gillian Sparkes AM has held the independent statutory role of Commissioner for Environmental Sustainability for Victoria since July 2014, having previously held senior roles with the Victorian Government including Chair of the Board of Sustainability Victoria, Deputy Secretary Corporate and Business Services for the Department of Sustainability and Environment and two terms as a Director of South Gippsland Water and Chair of the Board Environment Committee. As Commissioner, Dr Sparkes' prepares independent advice and scientific reports on the condition of Victoria's environment, many of which include recommendations to the Victorian Government. All reports are available online at www.ces.vic.gov.au.
An experienced leader in transformation and policy reform in complex stakeholder environments across multiple sectors, risks and settings, Dr Sparkes gained decades of experience working in industries that interface with the environment and community, including in the manufacturing, industrial services, waste management and water industries, before becoming a senior public servant. This has enabled her to be an effective collaborator who has forged strong and productive partnerships between government, business, community and environmental stakeholders.
Dr Sparkes is a seasoned non-executive director with current roles including Chair of Frontier SI (formerly the Cooperative Research Centre for Spatial Information) and board member of the Country Fire Authority, Royal Children's Hospital Foundation, Industry Capability Network (Victoria), and a Commissioner of the Victorian Building Authority Board. Dr Sparkes holds a PhD in Applied Science (Chemistry), a Master of Business Administration, is a Fellow of the Australian Institute of Company Directors, a National and Victorian Fellow of the Institute for Public Administration Australia, a member of the Royal Society of Victoria and the Royal Australian Chemical Institute. Dr Sparkes was appointed as a Member (AM) of the Order of Australia (General Division) in the Queen's Birthday 2021 Honours "for significant services to environmental sustainability, and to public administration".
Professor Timothy Entwisle MRSV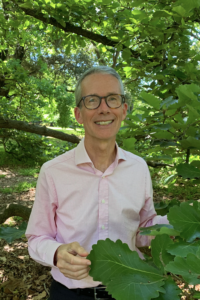 Professor Tim Entwisle is a highly respected scientist, scientific communicator and botanic gardens director. He took up the role of Director and Chief Executive of Royal Botanic Gardens Victoria in March 2013, following two years in a senior role at Royal Botanic Gardens, Kew, and eight years as Executive Director of the Royal Botanic Gardens and Domain Trust in Sydney.
With an association stretching back to 1981, Professor Entwisle leads and promotes Royal Botanic Gardens Victoria to achieve the highest standards in horticulture, science, financial management and a broad range of visitor and education programs. As the 13th Director of the Gardens, Tim continues a long and successful stewardship of this beloved Melbourne icon, and its equally stunning companion, Cranbourne Gardens.
He has overseen the development of a ninety-year succession plan to maintain Victoria's Gardens through a changing climate, overseeing the preservation of species via the Victorian Conservation Seed Bank, the status of the Gardens as a terrestrial "ark" or bio-sanctuary, and pursuing the redevelopment of the iconic National Herbarium of Victoria, housing both the largest collection of dried specimens in Australia and the aforementioned Seed Bank, to be both more resilient to the elements and more active as a scientific facility.
Professor Entwisle holds a PhD in phycology and botany. He was earlier a Councillor of the Royal Society of Victoria and is currently an Honorary Professorial Fellow at the University of Melbourne, a regular contributor to print, radio, television and social media. You can visit Tim at his blog, Talking Plants.
——
Gill and Tim join our two other RSV Trustees, these being Professor Lynne Selwood AO and Dr Alan Finkel AC, filling vacancies left by the late David Churchill and the retirement of Emeritus Professor James Warren. They have also joined quite a procession of RSV Trustees over time that started with Sir William Stawell, Dr Robert Ellery, Mr Edward White and Professor William Kernot on 2nd April, 1883.