Is Victoria's Liveability Resilient to Extreme Weather?
Report to Members
The reflections below follow a most thought-provoking and collaborative discussion on Victoria's future in the face of climate change with senior academics and government officials, convened by the Royal Society of Victoria on Friday, 14th September 2018.
By Charles Suan Kwang Tan & Ellen Rochelmeyer
RSV Science Communications
Imagine sweltering through four days of 40°C – 50°C temperatures. Or not being able to get home because flooding has disrupted rail and road networks. With the changing global climate, such scenarios are possible within the next 20 years. The question is: will Victoria be resilient to these challenges?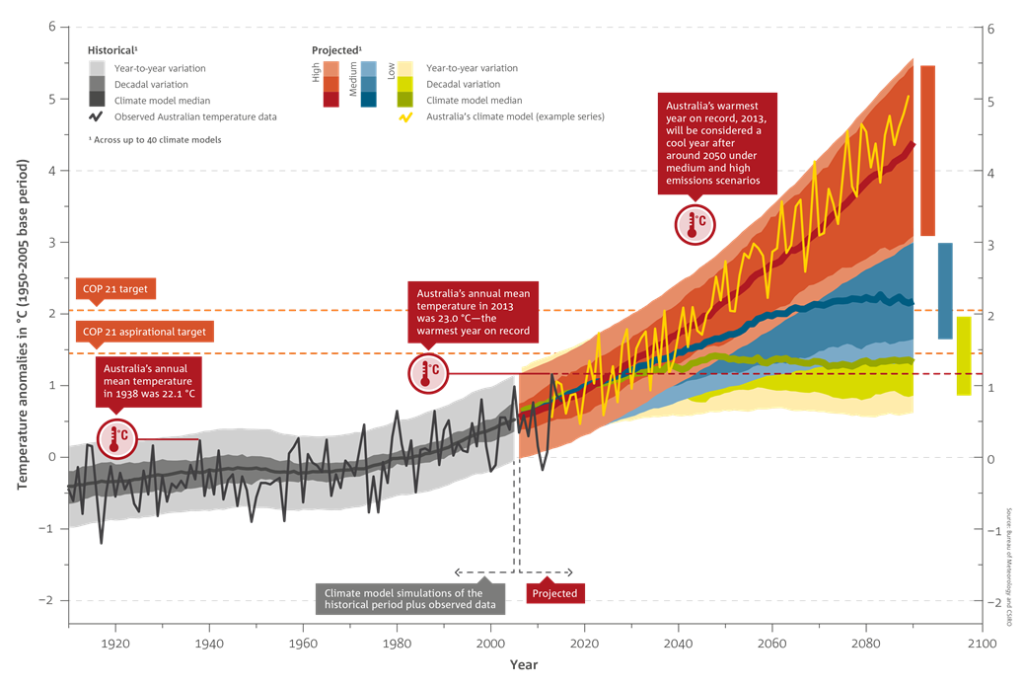 This is the problem senior government officials and researchers gathered together to answer. RSV's inaugural Future Thinking Forum saw representatives from over 35 agencies, including universities and government, meet to discuss Victoria's capacity to cope with extreme weather. Lead partners included the Department of Environment, Land, Water and Planning, Emergency Management Victoria and the Bureau of Meteorology. Proceedings were led under Chatham House Rules by Dr Anthony Boxshall, Director of Science into Action.
The proceedings began with the description of two possible extreme weather scenarios: a severe heatwave and an extreme flooding and wind event. These scenarios were not one of a distant future, nor were they from an Eco-Disaster novel. They could be Victoria's reality within the next two decades.
Following the portrayal of these daunting scenarios, speakers presented on the challenges and current state of knowledge and innovation in the public sector and academia. Four sectors were the focus of the day: Urban Liveability, Human Health, Energy and Transport.
In terms of urban liveability, Victoria can take a page or two to learn from how other cities around the world are dealing with flooding. Returning nature to the land and actively reworking it into the fabric of urban society has become a cornerstone of New Orleans' resilience strategy post-Hurricane Katrina. The recovery of biodiversity can provide more to Victoria than simply increasing Melbourne's liveability scores: biodiversity can also form a lead and lag indicator of a changing climate as 'the canary in the coal mine,' understanding that when conditions fail to support other animals, human impacts are not far behind.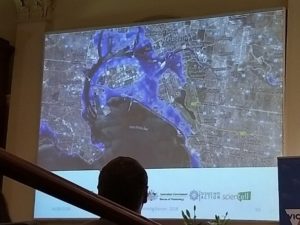 Human health can also be severely impacted by heatwaves. A single isolated hot day alone is enough to increase mortality, let alone consecutive days. According to latest data on heatwaves, what were once 1-in-30-year events are now happening every 2-3 years. For Victoria to be resilient to heatwaves, we must move towards developing our climate-adapted building codes. Plan Melbourne 2017 has also proposed approaches to cooling and greening Melbourne, including increasing urban forests, developing new apartment cooling strategies, and creating more green transport corridors across Melbourne.
When it comes to a resilient energy sector, we need more research on predicting energy flows. Understanding energy supply and demand flows in times of stress will help us to strengthen the existing energy distribution networks. Over 90,000 Victorians suffered without electricity to cool themselves during the Australia Day heatwave in 2018. Predicting such demand and using household generators to complement energy supplies is just one potential solution.
Should an extreme flood occur, there is a high likelihood that Victoria's transport network would become compromised. This would prevent families from being reunited as rail and road networks become inundated. For Victoria to become a climate resilient city, we must ensure all future development projects are designed for extreme weather scenarios. The Metro Tunnel is planning for climate resilience by embedding climate risk modelling into designs. Electric or autonomous vehicles (AV) may reduce cars on Victoria's roads by a factor of ten, easing congestion. However, more research is still required to understand how AV sensors would work in extreme weather such as floods or bushfires.
After a sobering insight to the realities ahead, participants broke into groups to workshop responses to heatwave and flood. Groups explored Victoria's current situation, the challenges we face and what we need to do now to adequately prepare.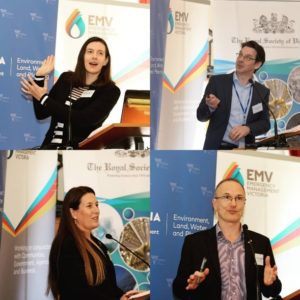 Common themes emerged across all four sectors of Energy, Transport, Human Health and Urban Liveability. The good news is that in terms of policy, Victoria is leading with forward-thinking, adaptive policies. The challenge we face is putting these policies into action. By empowering local government and supporting the implementation of existing policy, Victoria can go a long way to building resilience to extreme weather.
A resilient Victoria will also require greater collaboration and communication across sectors. If different agencies work together, share information and coordinate actions, we will be able to prepare and respond more effectively to climate change. Critical to this will be courageous leaders who engage deeply with the community. Involving and informing the community is essential for understanding their concerns and values, as well as getting people on-board with climate actions.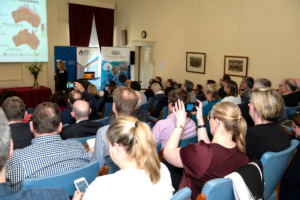 The workshops also identified key knowledge gaps that need addressing. One major gap identified is that Victoria lacks access to coastal engineers and geomorphologists. These experts are essential for resilient planning, especially in the face of rising sea levels. We need to bring this expertise back to Victoria and encourage local training. Measuring and monitoring processes also need to improve so that we can understand the effectiveness of implemented actions and adapt accordingly. Additionally, we need to capitalise on new technologies and resources, such as Big Data, which can help us make real-time adaptations to weather conditions.
Above all, we need to act now. With the end of the day, we left with the hard realisation that climate change is no longer a future problem. It is a now problem. The extreme heatwave, storm and flood scenarios aren't 50 or 100 years in the future; they are likely to occur in as little as 10 years. Climate change is in train, and is no longer a choice. Strong leadership for long-term planning and difficult decisions − now, before a crisis – will help Victoria become adaptable and resilient to a changing climate.
After a day of rigorous discussions on Victoria's ability to respond to extreme climate change, the conclusions could be summarised in a single word: collaboration. Climate change is extremely complex and if we are to stand strong and be resilient in the future, academia, government, the private sector and community must find ways to create solutions together.
There is still much to do, and Energy, Transport, Human Health and Urban Liveability were only four of numerous sectors impacted by climate change. At the end of the Forum, attendees identified three important sectors to address next: Agriculture, Water and Biodiversity. In the wake of the success of this forum, it is planned that a 2019 Future Thinking Forum will address these further topics.