Going Beyond Gender to Achieve a Gender Equal Future
by Dr Morley Muse
This piece appears in the March 2023 edition of Science Victoria magazine. All issues can be read online for free at rsv.org.au/Science-Victoria.
International Women's Day (IWD) is celebrated on March 8th each year to commemorate the social, economic, cultural, and political achievements of women worldwide. This year's theme is Cracking the Code: Innovation for a gender equal future. One of the areas where women are underrepresented is science, technology, engineering, and mathematics (STEM). 
The underrepresentation of women in STEM fields can be attributed to many factors, including societal expectations, lack of role models, discrimination, and a lack of support in the workplace. Gender bias is one such factor that greatly contributes to the issues women face in trying to secure a STEM job in STEM fields.
In Australia, there are more than 200,000 vacant STEM jobs,1 – a number that has continued to grow by more than 2.5% annually since 2019 – and the demand for STEM workers is predicted to increase to 1.9 million by 20242. This shows how important the sector is for our economic growth and global competition. 
According to Australia's STEM Workforce Report produced by the Office of the Chief Scientist (2020), women comprise only 29% of the STEM labour force3. The report also revealed that 56% of tertiary educated females in STEM are Australian women born overseas, and that this particular group is more than four times as likely to be unemployed (when compared to those born in Australia)3.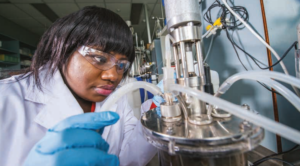 While initiatives to increase the number of women studying STEM are important, it is equally important to create employment opportunities where these women can apply their learning in real-life environments. The importance of a precedent for success is summarised by the expression, "You can't be what you can't see". If we encourage our girls to study STEM but they cannot see their mothers or other female role models working as scientists, technologists, engineers, or mathematicians, then what exactly is the point? 
Having women in STEM workplaces should not solely be seen as a social cause, but also as an economic one. A 2013 report from the Grattan Institute showed that the Australian economy will improve by $25 billion if more women are supported into work4. At the 2022 Prime Minister of Australia's Jobs and Skills Summit, there was greater emphasis on the STEM skills shortage, with a focus on increasing the number of immigrant workers5. However it is important that a call for skilled migrants is supported by opportunities for these individuals to apply their skills and qualifications – if we bring scientists and engineers to Australia, jobs need to be available for them. If not, the risks include an absence of any economic return, the dissatisfaction of skilled migrants, and a consequent impact on Australia's reputation as a destination for skilled STEM workers.
Discussions around diversity and inclusion have gained momentum in recent times. Businesses are pushing hard for diversity without proper spaces of inclusion, which will eventually lead to high attrition rates and lack of retention. Furthermore, the dial has barely shifted for women in STEM, particularly for women of colour and women from culturally and linguistically diverse (CALD) backgrounds.
In order for us to address the STEM skills shortage that we currently have in the country, all hands need to be on deck. Hence, the necessity of having women from all backgrounds regardless of race, ethnicity, disability contribute their skills to the STEM sector. 
To help address these issues, Dr Ruwangi Fernando and I founded iSTEM Co. – a research, consulting and talent-sourcing company that aids the employment and retention of women in STEM including women of colour and women from CALD backgrounds. Since its establishment in April 2022, iSTEM Co. has made significant strides, hosting the first-ever in-person career fair for women in STEM.
As part of our efforts to improve employment of women in STEM, we are producing a recruitment-tech platform, DEIR (Diversity, Equity, Inclusion, and Retention), to provide women with STEM job opportunities in a safe and inclusive environment. DEIR will launch in March 2023, and aims to eliminate recruitment bias through anonymous recruitment, ethical job posting, standardised interview process, mentoring retention program, and an endorsement badge for ethical and inclusive employers.
Following this year's IWD theme, to crack the code in STEM, we need to address issues around gender bias and intersectionality. First, we need to challenge gender stereotypes and societal expectations. Girls need to see that they can succeed in STEM fields and that there are female role models in these fields. We need to provide girls with the tools and resources they need to pursue their interests in STEM, including access to STEM programs, scholarships, and mentorship opportunities.
Second, we need to create a more supportive workplace environment. Women in STEM face unique challenges, including gender bias, discrimination, and a lack of opportunities for advancement. We need to ensure that women have equal opportunities for professional development and advancement, including access to leadership positions, mentorship programs, and networking opportunities.
Finally, we need to promote diversity and inclusion in STEM fields. We need to celebrate the contributions of women and other underrepresented groups in STEM and provide them with the support they need to succeed. This includes developing policies and practices that promote diversity and inclusion in STEM, such as hiring practices that prioritise diversity, creating inclusive workplaces, and promoting STEM programs that are accessible to all.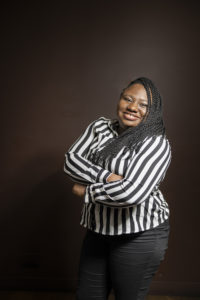 In conclusion, cracking the code in STEM requires a collective effort from individuals, organisations, and governments. We need to challenge gender stereotypes, create more supportive workplace environments, and promote greater diversity and inclusion in STEM fields. In doing so, we can ensure that women and other underrepresented groups have the opportunities and support they need to succeed and make significant contributions to STEM. Let us all choose to challenge and break down the barriers that prevent women from pursuing their dreams in STEM.
—
References:
"Positions Vacant." ABC, 22 August 2019. https://www.abc.net.au/news/programs/the-business/2019-08-22/positions-vacant/11440232. Accessed February 2023.

Willox, Innes. "STEM Careers List for Australia: Future Jobs." Postgraduate Futures, https://postgraduatefutures.com.au/australias-stem-workforce/. Accessed February 2023.

"Australia's STEM Workforce." Office of the Chief Scientist, https://www.chiefscientist.gov.au/sites/default/files/2020-07/australias_stem_workforce_-_final.pdf. Accessed February 2023.

Daley, John. "Game-changers: Economic reform priorities for Australia." Grattan Institute, 2013, https://grattan.edu.au/report/game-changers-economic-reform-priorities-for-australia/.

"Outcomes Of The Jobs And Skills Summit." Office of the Prime Minister of Australia, 2 September 2022, https://www.pm.gov.au/media/outcomes-jobs-and-skills-summit. Accessed February 2023.