2020 RSV Fellows Appointed
I am delighted to advise the RSV Council Meeting of 27 February, 2020 unanimously agreed to appoint four leaders in the Victorian science community as Fellows of the Royal Society of Victoria.
Being elected a Fellow is the highest membership honour the Society can bestow on a person and entitles the Fellow to use of the postnominals 'FRSV.'
The four Fellows (in alphabetical order) are:
Dr Tom Beer FRSV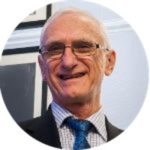 A long-standing member of the Royal Society of Victoria, Dr Beer has served the RSV as a Councillor on two occasions, most recently contributing to our efforts in Policy and Advocacy. He has made globally significant contributions in atmospheric science, including to our understanding of increased bushfire risk from a changing climate, serving as a lead scientific advisor to the national EPA and CSIRO. He was a lead author for the Atmosphere Theme Report of the Australian 2001 and 2006 State of the Environment reports. He was a member of the IPCC Expert Group on Greenhouse Gas Emissions from Waste, and also a lead author for the chapter on waste in the IPCC Special Report on Technology Transfer. His work in risk assessment methodology led to the establishment of the International Union of Geodesy and Geophysics (IUGG) Commission on Geophysical Risk and Sustainability, serving as the foundation Chair and subsequently the first Australian President of the IUGG.
Professor Jenny Graves AO FRSV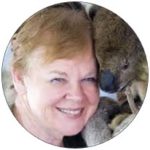 Professor Graves is a long-standing member of the Royal Society of Victoria, most recently supporting our efforts with the Inspiring Victoria program as a keynote speaker. She began lecturing in genetics at La Trobe University, where she then became Professor in 1991. She has published numerous high-profile papers and has made a seminal contribution to understanding the organization, evolution, function and conservation of the mammalian genome. Among many discoveries, her work has led to significant and influential new theories on the origin and evolution of the human sex chromosomes and sex determination, including the controversial prediction that the human Y chromosome is disappearing. Graves was elected as Fellow of the Australian Academy of Science in 1999, serving the Academy first as Foreign Secretary, then as Education Secretary. She has received many awards for her work, including the MacFarlane Burnet Medal for research in biology, and as an Officer of the Order of Australia. In 2017 she was awarded the Prime Minister's Prize for Science for "her pioneering investigations of the genetics of sex".
Professor Pauline Ladiges AO FRSV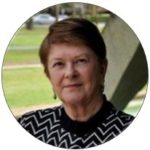 Professor Ladiges is a long-serving RSV member who has served as a Councillor and the Society's Vice-President. She began her career as a plant ecologist, moving into phylogenetic systematics and historical biogeography, which enable her to refine and implement advanced methodologies to define the relationships between the major groups of Eucalypt species. Throughout her research career she has been a committed teacher, attaining a Diploma of Education to inform her work with students at tertiary and secondary levels. As head of the University of Melbourne's School of Botany, she worked to address the deficit of skilled taxonomists in Australia by creating links with the Royal Botanic Gardens Victoria, where she served as a board member for many years. She was elected a Fellow of the Australian Academy of Science in 2002 and has made significant contributions to the Academy's educational outreach programs. Pauline was appointed an Officer of the Order of Australia in 2009 for service to the advancement of botanical science.
Dr Peter Thorne AM FRSV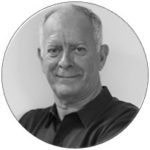 Dr Thorne is a long-serving RSV member who has served as a Councillor and the Society's Vice-President. He was formerly the Head of the Department of Computer Science at The University of Melbourne and Deputy Dean of the Faculty of Engineering until 1999.  He has been a member of numerous State and Federal advisory boards and was the Director of Computer Forensic Services Pty Ltd: a company providing expert advice in computer disputes and litigations. Over the past two decades Peter has led a team researching and documenting Australia's pioneering achievements in computing, including the role of CSIRAC, Australia's first digital computer, designed and built by CSIR scientists in 1949.  As Vice-President, Peter led the Royal Society's Burke and Wills sesquicentenary program in 2010 and was recognised for his contributions to computer science education and to history as a Member of the Order of Australia in 2020.
* * *
Our four new Fellows will be formally inducted as part of the Society's Annual General Meeting program which will be held on Thursday 14 May between 5 and 8pm. Please mark this event in your diary. You will receive an invitation with full details, including an address by Professor Marilyn Renfree AO, in late March.
On behalf of your Council, please join me in congratulating our four new Fellows.
David Zerman
President, RSV