The 2015 Young Scientist Research Prizes – A Great Night for Victorian Science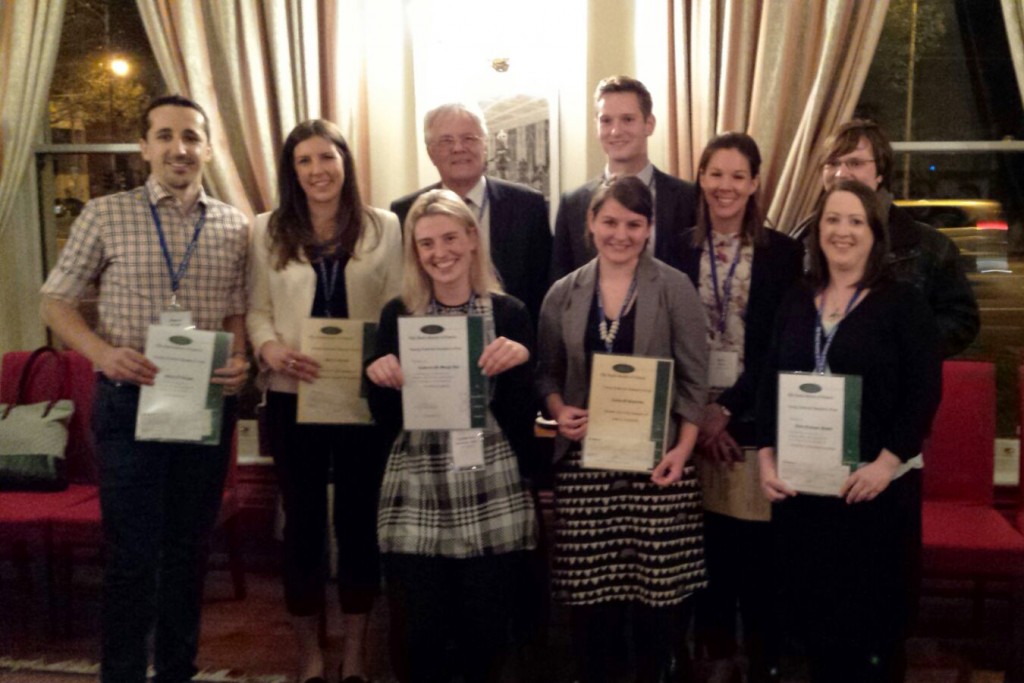 Eight remarkable young women and men presented their work to a meeting of the Royal Society of Victoria on the night of Thursday, 24 September. Over a two hour session, our audience was treated to the very latest research by Victoria's emerging researchers across four categories (and eight disciplines) of science. It was a thrilling journey, made more so by the enthusiasm and passion of the presenters for their work.
"These young people have such great stories to tell and so much potential," said RSV Councillor Helen Gardiner. "Each participant is judged not only on the merits of their science, but on their ability to clearly communicate their work to a general audience. It can be a real challenge for any scientist, more particularly for those still immersed in learning the very fundamentals of their discipline! To be able to explain what you understand about your science to the uninitiated really does demonstrate how well you understand your own work."
RSV President Bill Birch was effusive in his praise for the finalists.  "This is one of the best years we've had for the Prizes," he said. "64 high-calibre submissions from across Victoria's universities presented us with these 8 outstanding finalists.  We look forward to watching these early careers blossom into something truly remarkable – much of the work we saw here tonight has the potential to transform the way we view and understand the universe and respond to serious problems confronting humanity, both in the environment and within ourselves."
It was a particular pleasure to have a large, excited gathering of candidates, supervisors, families and friends at the Royal Society of Victoria's Hall for a warm evening of celebration with our members. We welcome all 64 of our entrants as new members of the Royal Society of Victoria in 2016.  This is a busy time in a young scientist's life, pursuing postdoctoral work and getting established, and we aim to provide a platform for meaningful engagement with Victoria's science community as we do for members of any age.
The results for each category are as follow:
RSV Young Scientist Research Prize for the Biological (Non-Human) Sciences:
Prize Winner:
An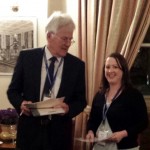 na Flanagan-Moodie, Deakin University
Prescribed Burning Decreases Den Site Habitat of the Yellow-footed Antechinus (Antechinus Flavipes)
Supervisor: Andrew Bennett
Runner Up:

Kelly Stanger, University of Melbourne
Bacterial Enteritis in Merino Weaners in South-Eastern Australia
Supervisor: Helen McGregor
RSV Young Scientist Research Prize for the Biomedical & Health Sciences:
Prize Winner:

Eamonn Fahy, University of Melbourne
Glaucoma and the Road to Recovery
Supervisor: Jonathan Crowston
Runner Up: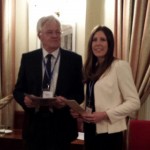 April Philpott, Monash University
Investigating Neuronal Function Using Brain Stimulation in Huntington's Disease
Supervisor: Nellie Georgiou-Karistianis
RSV Young Scientist Research Prize for the Physical Sciences: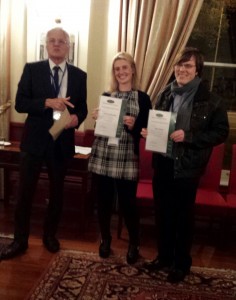 Joint Prize Winner:
Edward Nagul, University of Melbourne
Ultra-Trace Determination of Orthophosphate in Waterways Using Polymer Inclusion Membranes & Flow Injection Analysis
Supervisor: Spas Kolev
Joint Prize Winner:
Catherine de Burgh-Day, University of Melbourne
Direct Shear Mapping: Measuring Weak Gravitational Lensing Directly for the First Time
Supervisor: Rachel Webster
RSV Young Scientist Research Prize for the Earth Sciences:
Prize Winner:

Stefan Vollgger, Monash University
Understanding the Relationship Between Deformation & Mineralisation – a 3D Geological Modelling Approach
Supervisor: Sandy Cruden
Runner Up: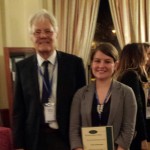 Caitlin Gionfriddo, University of Melbourne
How Antarctic Sea-Ice Microbial Communities Transform Mercury: Implications for Methylmercury Bioaccumulation in Marine Food Webs
Supervisor: John Moreau
Congratulations to all of our finalists, both prize winners and runners up, on your outstanding work.