Science for Science Fiction – A Conference for Science Fiction Writers
SUNDAY, 10TH SEPTEMBER, 2017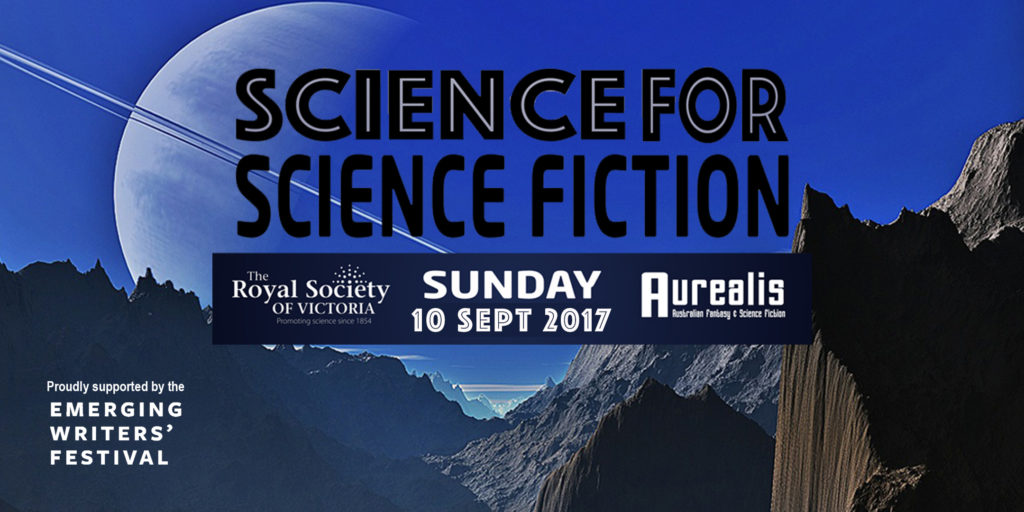 What do the great innovators in the modern world have in common?  They all read science fiction.
The Royal Society of Victoria, in partnership with Aurealis Magazine and proudly supported by the Emerging Writer's Festival, presents a conference which explores the symbiosis between science and science fiction, where new and established authors can hear of the latest scientific developments and hone their craft.
The day will feature insights from Melbourne's finest authors, editors and publishers, as well as eminent scientists such as Dr Alan Duffy who will help dispel some common misunderstandings of scientific principles in genetics, cloning, the mind-blowing nature of time, quantum mechanics and the very universe itself, all designed to provide insights that science fiction writers can use to take their work to the next level.
MEDIA CONTACT:
Mike Flattley, CEO The Royal Society of Victoria
T  61 (03) 9663 5259   E  [email protected]
Media representatives are welcome to attend all events at the conference, and a limited number of seats have been reserved for media. Please contact us to reserve a space.