Undergraduate Award for Science Communication
In her introduction to The Best Australian Science Writing 2014, Ashley Hay notes it is likely to surprise many that the word 'Science' registered the most increased 'look-up' rate, in a 2013 survey by the Merriam-Webster dictionary company. Certainly science literacy and science communication have never been more important than today, with society increasingly dependent on science and technology. This award acknowledges both that importance and the challenges of good science writing ― making complex specialized content engaging and accessible to the lay reader without compromising rigour or accuracy.
GUIDELINES 
Award:
First Prize – $500
All five finalists will receive certificates at the RSV Awards Presentation on the evening of Thursday, 10 November 2016.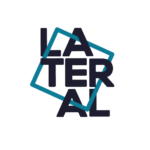 The winning entry will be published (subject to editorial process) in Lateral Magazine, a platform for some of the best new, up-and-coming science writers, exploring the relationship between science and society.
Eligibility:
Entry is open to all undergraduate students enrolled in the final year of a Bachelors degree at a Victorian university. However, the award is envisaged as being of most interest to students enrolled in science or humanities degrees that offer subjects on communication, media studies, journalism or professional writing.
Suggested topics:
You are invited to focus on an issue relating to science and/or technology that you consider to be of interest to wider society, according to one of the following broad categories: i) recent scientific research findings; ii) the process of scientific research iii) government policy and the funding of scientific research; iv) science in education – contemporary needs and challenges.
What the judges look for
Clear articulation and genuine grappling with the complexities of science communication, namely how to make complex matters relating to science and technology engaging to the lay public.
Standard English usage (grammar, punctuation, word choice).
Critical engagement with and focus on the topic.
Originality and imagination in making the issue topical/newsworthy.
Evidence of rigorous background research and good mix of source types.
Eloquence of writing style and structure.
Thoroughly thought-out, tightly focused writing that substantiates arguments whilst also accommodating scientific uncertainty where appropriate.
Challenges ― logistical and otherwise experienced in getting the story.
The substance of the story.
The treatment ― such as novelty, originality, drama, human interest, humour, and/or pathos.
Comprehensiveness, accuracy and quality of information.
Adherence to guidelines and careful proof reading.
Article format:
In 2,000 words, you should aim to raise questions, single out issues and identify dilemmas facing science and its public communication today.
Articles should accord with the journalistic style of science journalism in the contemporary, mainstream news media.
The article should both engage and enlighten the lay reader, offering accurately framed insights into a science-related issue.
The article must be the original, unpublished work from one student. Only one article per student per year may be submitted.
All articles must have a title.
All articles must be written in English.
Articles should be titled, typed in a commonly used 12-point font (such as Times New Roman), double-spaced with 54-cm margins and numbered pages.
Submissions will be judged anonymously. Hence, no name or identifying references (i.e. your name, university, or lecturer) should appear on the title page or in the document. Our administrator will put a code on your submission.
SUBMISSION:
Entries must be submitted via a Victorian university email address.
Entries must be accompanied by the RSV Undergraduate Award for Science Communication entry form, with the full title of the article and the entrant's signature to the plagiarism statement.
Entry forms must be counter signed by an academic staff member from the entrant's university, verifying the entrant's eligibility, and that staff member's university email address must also be entered on the form.
The call for submissions has been extended to seek more entries. All essays must be received by the new deadline of Friday, 16 September 2016 at 5pm AEST in order to be eligible.
Each entrant and the staff member verifying their eligibility will receive an email reply within two weeks, confirming receipt of the submission.
No paper or hard-copy submissions will be accepted.
Applications are sought online.
STUDYING ABROAD:
Victorian students who are studying abroad but are considered enrolled full-time in an accredited Victorian university are eligible to apply.
Submissions Open: Monday, 2 May, 2016
Extended Award Deadline: Friday, 16 September, 2016 BY 5PM AEST
Please submit entries as pdf attachments to [email protected]
The Royal Society of Victoria reserves the right to publish the articles of the five finalists, in whole or in part. These articles may not be published elsewhere without written permission from the Royal Society of Victoria.  Please note that no materials will be critiqued or returned.
ACCURACY REQUIREMENT FOR SELECTED FINALISTS
Any corrections, clarifications or recommended changes from the judges to the selected finalists must be accommodated into the final submission for publication on the RSV website and other media.
Entrants may find The Guardian's resource page on science writing useful: http://www.theguardian.com/science/science-writing-prize
AWARD ATTENDANCE COMMITMENT
All entrants undertake to be available to accept the award, if successful, on the evening of Thursday, 10 November 2016 as a condition of entry.